L'Internationale Online Library is a continually expanding selection of publications of critical theory, postcolonial studies, geopolitics, museum studies and other cultural fields, edited by L'Internationale Online and members of the confederation. All e-Books are available to be read, printed and used as reference material for free. Physical copies of all the publications are housed at the institutions of the members of the confederation: MG+MSUM (Ljubljana), Museo Reina Sofía (Madrid), MACBA (Barcelona), M HKA (Antwerp), SALT (Istanbul & Ankara), Van Abbemuseum (Eindhoven), MSN (Warsaw) / NCAD (Dublin), HDK-Valand (Gothenburg)
e-Books
Publications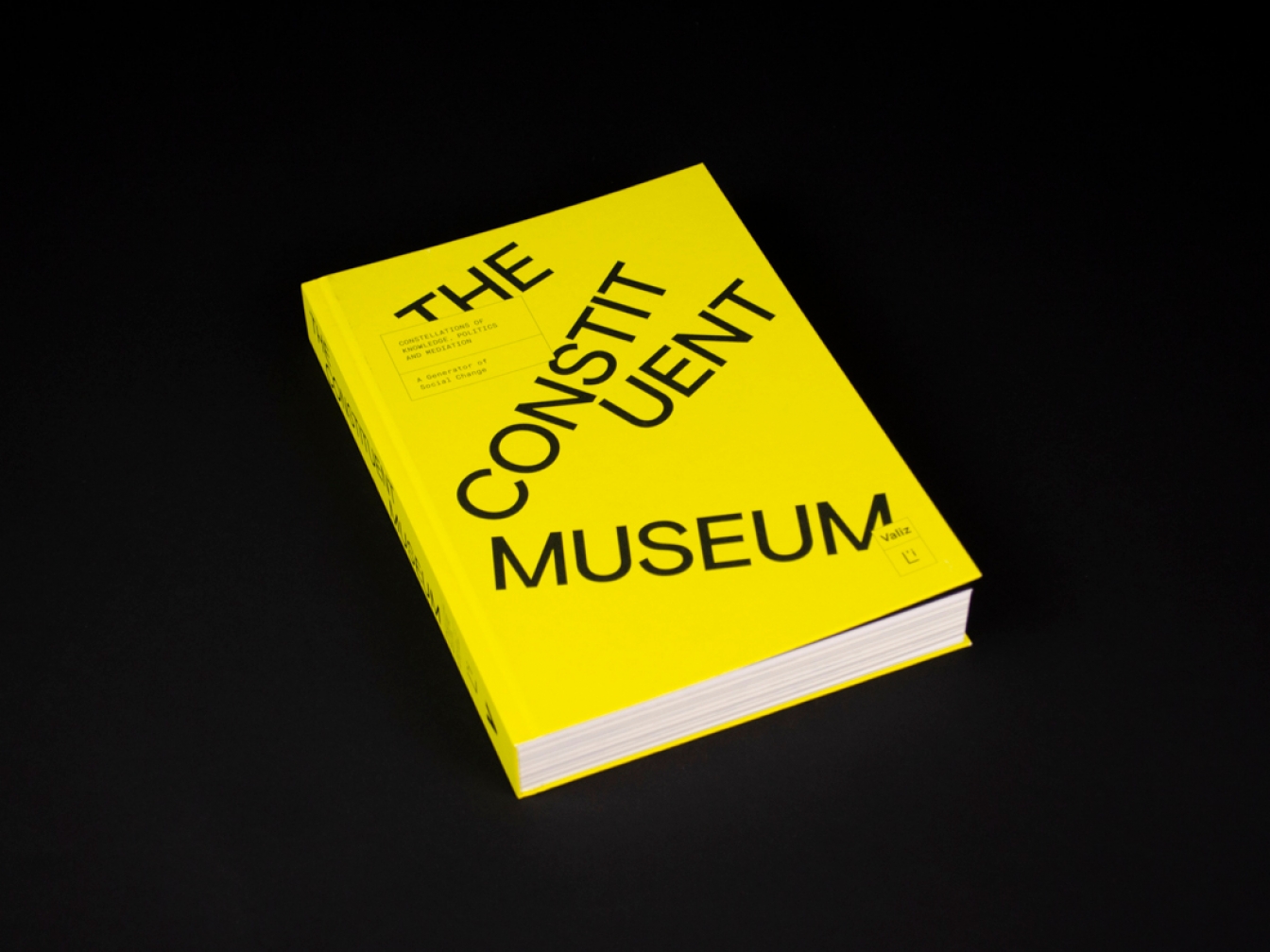 The Constituent Museum. Constellations of Knowledge, Politics and Mediation
What would happen if museums put relationships at the centre of their operations? This question inspires this publication, which offers a diverse, rigorous, and experimental analysis of what is commonly known as education, mediation or interpretation within museum institutions. It regards the visitor not as a passive receiver of predefined content, but as an active member of a constituent body, whom it facilitates, provokes, inspires and learns from. Moving beyond the practice of mediation as such, the publication situates constituent practices of collaboration and co-production within the existing social-political (neoliberal) context. It does this to reimagine and affect both the physical and organizational structures of museums and galleries.Understanding the challenges of a constituent practice in an integral, interdisciplinary manner is what this publication aspires to. This is explored by placing the museum's constituents—museum professionals, active audience/co-curator, local and political agencies, operational structures and contexts—at the centre of the museum organization and looking at how their positions in society start to shift and change.Issues that are addressed: ownership and power dynamics, collective pedagogy, pedagogy of encounter, collaboration, assent, dissent and consent, co-labour and co-curation (economies of exchange), precarity, and working with interns, archives and how to activate them, broadcasting, digital cultivation, crowdsourcing, and many other topics. Editors: John Byrne (Lead Editor, Liverpool John Moores University, Liverpool), Elinor Morgan (MIMA, Middlesbrough), November Paynter (MOCA, Toronto), Aida Sánchez de Serdio (UOC, Barcelona), Adela Železnik (MG+msum, Ljubljana). Contributors: Azra Akšamija, Alberto Altés Arlandis, Burak Arikan, James Beighton, Manuel Borja-Villel, Sara Buraya, John Byrne, Jesús Carrillo, Alejandro Cevallos Narváez, Céline Condorelli, Sean Dockray, Özge Ersoy, Carmen Esbrí, Oriol Fontdevila, Amy Franceschini, Janna Graham, Nav Haq, Yaiza Hernández Velázquez, Emily Hesse, John Hill, Alistair Hudson, Adelita Husni-Bey, Kristine Khouri, Nora Landkammer, Maria Lind, Isabell Lorey, Francis McKee, Elinor Morgan, Paula Moliner, November Paynter, Manuela Pedrón Nicolau, Elliot Perkins, Bojana Piškur, Tjaša Pogačar Podgornik, Alan Quireyns, RedCSur, Rasha Salti, Francesco Salvini / pantxo ramas, Raúl Sánchez Cedillo, Aida Sánchez de Serdio, Somateca, Igor Španjol, Nora Sternfeld, Subtramas, Tiziana Terranova, Piet Van Hecke, Onur Yıldız, Adela Železnik. 2018, Valiz with L'internationale | supported by the Culture Programme of the European Union | partners: Liverpool John Moores University, Middlesbrough Institute of Modern Art | paperback | 384 pp. | English | ISBN 978-94-92095-42-8 | Design by George&Harrison.Download table of contents and texts by Francis McKee, John Byrne, Rasha Salti and Kristine Khouri and Nora Sternfeld.Update November 2018: we would like to inform you that the show referred to in the text by Kristine Khouri and Rasha Salti is no longer taking place at the Palestinian Museum.To purchase the book, please follow this link to the website of our publisher, Valiz
Chapters
Table of contents

Table of contents by

Editors' Introduction by John Byrne, Elinor Morgan, November Paynter, Aida Sánchez de Serdio, Adela Železnik

The Rainbow Wrasse by Francis McKee

Negotiating Jeopardy by John Byrne

'Give her the tools, she will know what to do with them!' by Nora Sternfeld

Revisiting and Reconstituting Networks from Japan to Beirut to Chile by Kristine Khouri and Rasha Salti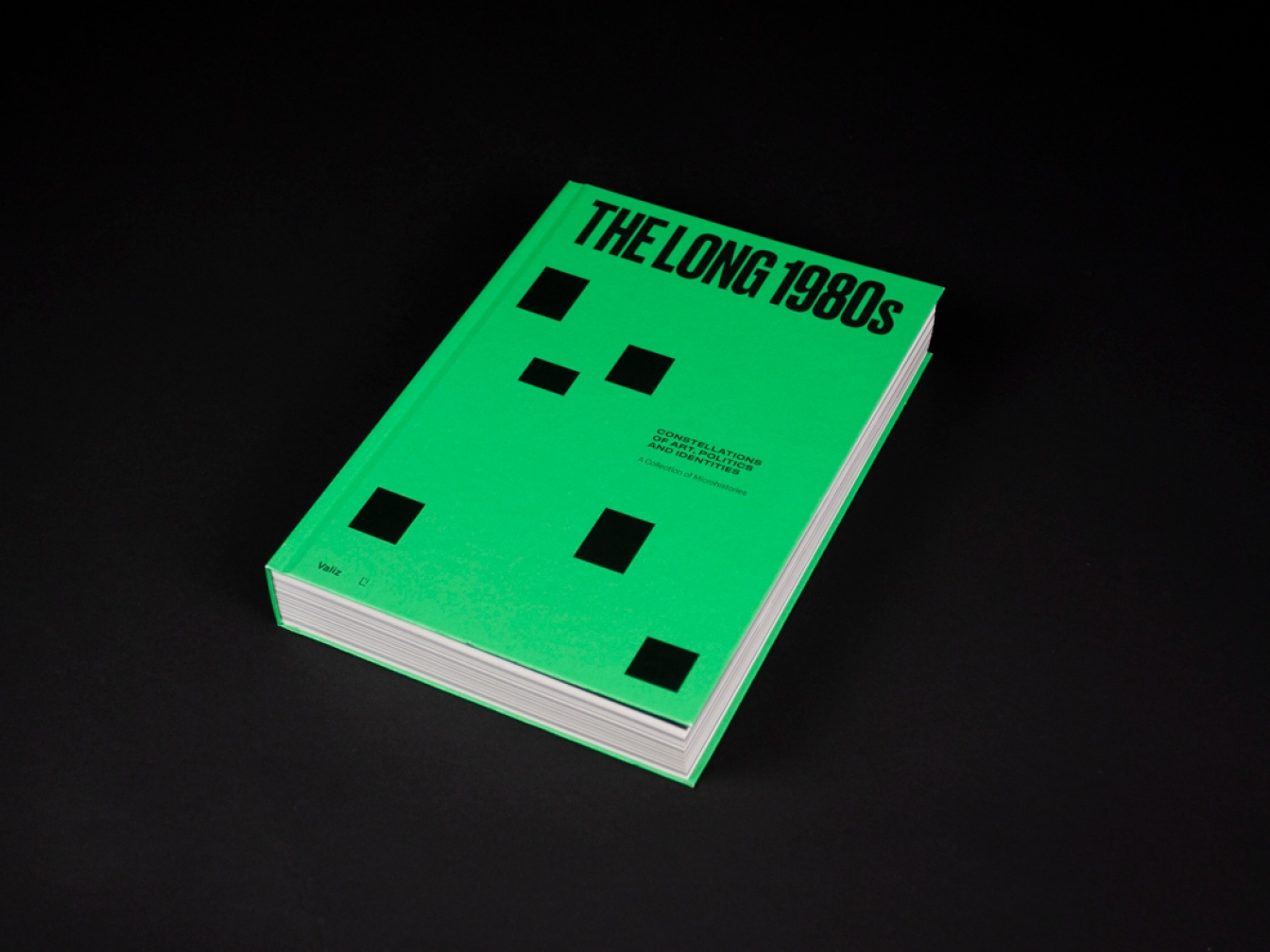 The Long 1980s. Constellations of Art, Politics and Identities
The Long 1980s considers the significance of the 1980s for culture and society today. It revisits this pivotal decade via a collection of microhistories from across Europe that span the fields of art, culture, and politics. Central to the stories in this book is the changing relationship between ideologies, governments, and their publics, the effects of which have come to shape the contemporary condition of Europe and beyond. Artists, writers, and activists were responding to and articulating these changes in myriad ways: in the streets, through words, images, objects, and actions. At the same time, new subjectivities were emerging at the intersection of race, class, gender, and sexuality, all voices that were demanding to be heard. The publication is divided into four thematic chapters: 1. No Alternative? (on counter cultures, alternative forms of self-organization and art as activism); 2. Know Your Rights (on civil liberties, the rising planetary consciousness and new ecologies); 3. Processes of Identification (on anti-colonial positions and the drive for sexual and gender equality through culture); 4. New Order (on the far-reaching effects of the neoliberal regime and, finally, the significance of the year 1989). Comprising newly commissioned essays by leading thinkers alongside seventy case studies, including images and archival material published for the first time, this reader offers an invaluable and alternative reading of the recent past. A constellation of over seventy micro-histories, ranging from significant exhibitions or events to publications or key essays are presented across the four sections, spanning the different contexts out of which the research developed: Belgium, Catalonia, the Netherlands, Slovenia, Spain, Turkey and the UK. These case studies are presented through a rich combination of archival material, reproductions or reprinted texts with introductions by curators, historians, and theorists. Editors: Nick Aikens (Van Abbemuseum, Eindhoven), Teresa Grandas (MACBA, Barcelona), Nav Haq (M HKA, Antwerp), Beatriz Herráez (independent curator, San Sebastián), Nataša Petrešin-Bachelez (L'Internationale online). Contributors: Nick Aikens, Henry Andersen, Zdenka Badovinac, Barış Gençer Baykan, Cristina Cámara Bello, Hakim Bey, Manuel Borja-Villel, Rosi Braidotti, Boris Buden, Jesús Carrillo, Bojana Cvejić, Luc Deleu, Ayşe Düzkan, Diedrich Diederichsen, Nazım Hikmet Richard Dikbaş, Corinne Diserens, Merve Elveren, Charles Esche, Marcelo Expósito, Božidar Flajšman, Annie Fletcher, Diana Franssen, June Givanni, Lisa Godson, Teresa Grandas, Nav Haq, Beatriz Herráez, Lubaina Himid, Lola Hinojosa, Antony Hudek, Tea Hvala, Gal Kirn, Neža Kogovšek Šalamon, Anders Kreuger, Elisabeth Lebovici, Rogelio López Cuenca, Geert Lovink, Amna Malik, Pablo Martínez, Lourdes Méndez, Aleš Mendiževec, Ana Mizerit, Alexei Monroe, Meriç Öner, Nataša Petrešin-Bachelez, Bojana Piškur, Marta Popivoda, Carlos Prieto del Campo, Pedro G. Romero, Rafael Sánchez Ferlosio, Igor Španjol, Chris Straetling, Luis Trindade, Erman Ata Uncu, Jelena Vesić, Mar Villaespesa, Vladimir Jerić Vlidi, Ana Vujanović. 2018, Valiz with L'internationale | supported by the Culture Programme of the European Union | partner: KASK School of Arts, University College Ghent | paperback | 416 pp. | English | ISBN 978-94-92095-49-7 | Design by George&Harrison. Download table of contents and introduction, and texts by Rosi Braidotti, Diedrich Diederichsen, Lisa Godson and Boris Buden.To purchase the book, please follow this link to the website of our publisher, Valiz
Chapters
Table of contents

Table of contents by

The Long 1980s. Constellations of Art, Politics and Identities. An Introduction by Nick Aikens, Teresa Grandas, Nav Haq, Beatriz Herráez, Nataša Petrešin-Bachelez

'It will have been the Best of Times: thinking back to the 1980s' by Rosi Braidotti

From Anti-Social-Liberal Punk to Intersectional Aids Activism (Sub-)Culture and Politics in Eighties Europe by Diedrich Diederichsen

Environmental Protest in Europe in the Eighties by Lisa Godson

When History was Gone by Boris Buden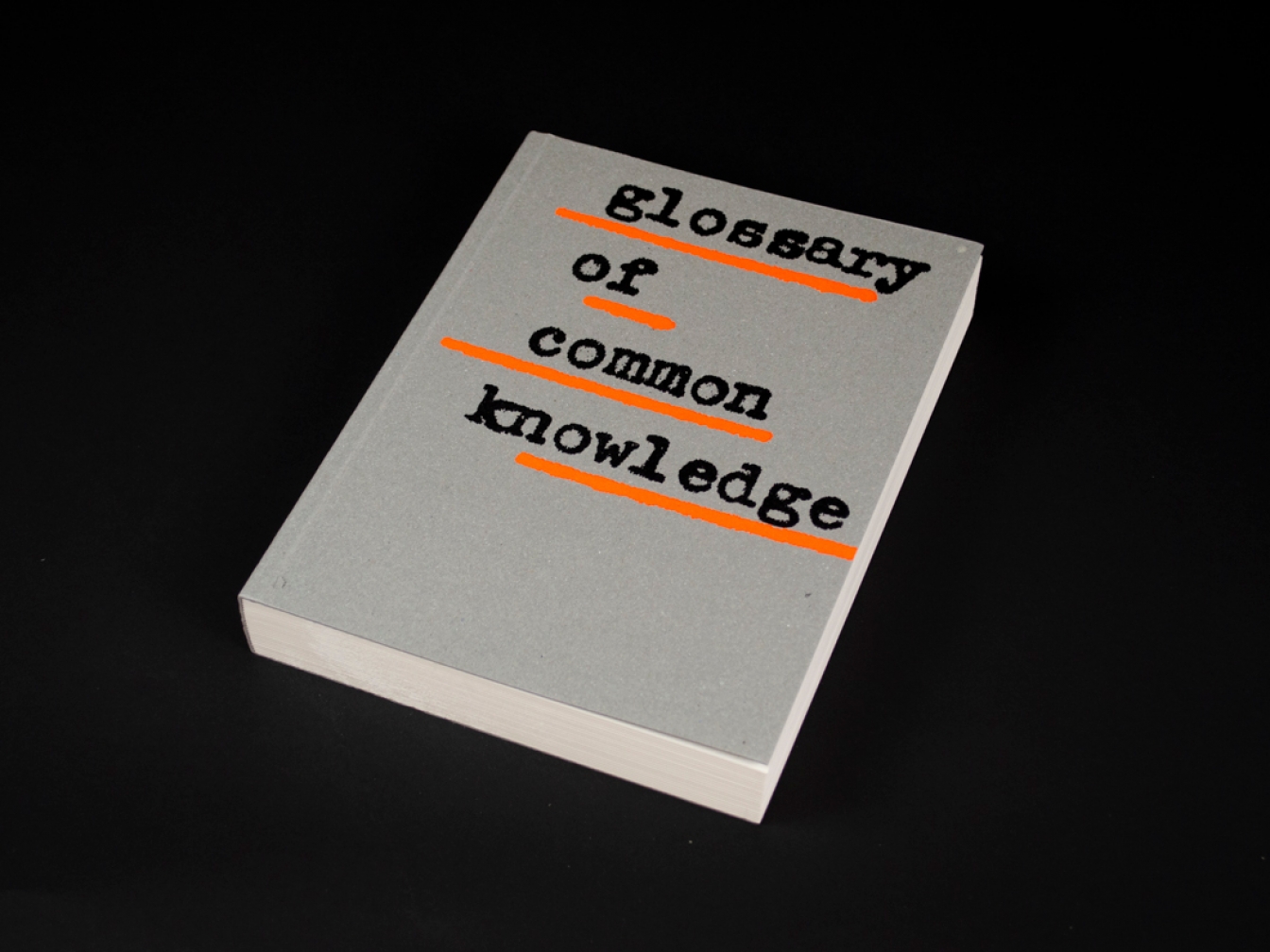 Glossary of Common Knowledge
The Glossary of Common Knowledge (GCK) is a compilation of art terminology that differs substantially from what is found in the existing literature on art, and constitutes a five-year research project conducted by Moderna galerija (MG+MSUM), in the framework of L'Internationale's programme The Uses of Art.
In collaboration with institutions and individuals from Europe and other parts of the world, 66 contributors/narrators proposed terms relating to their own practices and contexts, to historical references, political or social situations, or L'Internationale projects. The terms were discussed and defined in six seminars dealing with six referential fields (historicisation, subjectivisation, geopolitics, constituencies, commons and ther institutionality) and the book follows these topics across six chapters.
Narrators created a plurality of voices and narratives which examine the proposed terms and add their different viewpoints, bringing with them overlooked, suppressed knowledge and also non-Western categories of thought and memories. This method gave rise to different ways of participating, sharing and using knowledge, as well as working together trans-globally.
The book contains 86 terms proposed by 66 contributors: Nick Aikens, Azra Akšamija, Burak Arıkan, Marwa Arsanios, Zdenka Badovinac, Sezgin Boynik, Boris Buden, Zoe Butt, John Byrne, Jesús Carrillo, Colin Chinnery, Keti Chukhrov, Anyely Marín Cisneros, Rebecca Close, Lia Colombino, Bart De Baere, Carlos Prieto del Campo, Marta Malo de Molina, Ekaterina Degot, Galit Eilat, Róza El-Hassan, Patrick D. Flores, Kate Fowle, Cristina Freire, Anthony Gardner, Chema González, Alenka Gregorič, Dušan Grlja, Khwezi Gule, Aigul Hakimova, Vít Havránek, Beatriz Herráez, Ida Hiršenfelder, Marianna Hovhannisyan, Manray Hsu, Marko Jenko, Anej Korsika, Vasıf Kortun, Anders Kreuger, Lisette Lagnado, Thomas Lange, Miguel A. López, Manos Invisibles, Sohrab Mohebbi, Gabi Ngcobo, Miglena Nikolchina, Ahmet Öğüt, Meriç Öner, November Paynter, Alexei Penzin, Jabulani Chen Pereira, Bojana Piškur, Paul B. Preciado, Tzortzis Rallis, pantxo ramas, Suely Rolnik, Rasha Salti, Raúl Sánchez Cedillo, Aida Sánchez de Serdio Martín, Ania Szremski, Igor Španjol, Mabel Tapia, Francisco Godoy Vega, Jelena Vesić, Stephen Wright, Darij Zadnikar, Adela Železnik.
The Glossary of Common Knowledge was curated by Zdenka Badovinac (Moderna galerija, Ljubljana), Bojana Piškur (Moderna galerija, Ljubljana) and Jesús Carrillo (Museo Reina Sofia, Madrid, 2012–2016), and the book was edited by Ida Hiršenfelder, and published by Moderna galerija.
ISBN 978-961-206-132-6
To purchase the publication, please contact the bookstores in the Museum of Modern Art, Ljubljana, or the Museum of Contemporary Art Metelkova, Ljubljana.
Chapters
Table of contents

Table of contents by

Curatorial Statement by Zdenka Badovinac, Bojana Piškur, Jesús Carrillo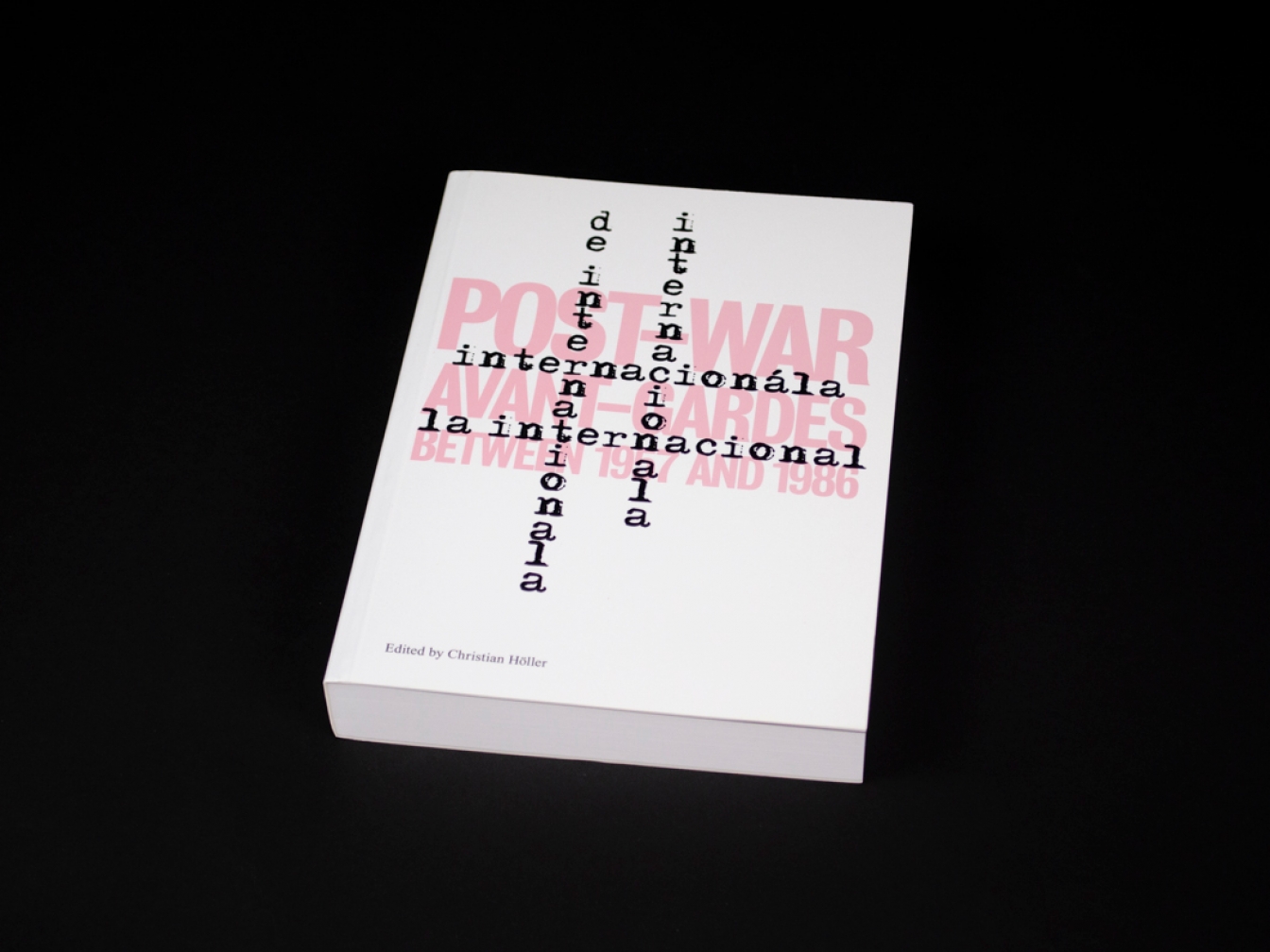 L'Internationale. Post-War Avant-Gardes Between 1957 and 1986
Chapters
Table of contents

Museum of Parallel Narratives, Museu d'Art Contemporani de Barcelona (MACBA), Barcelona (2011) by Zdenka Badovinac

Museum of Affects, Moderna galerija, Ljubljana (2011 / 12) by Bart de Baere, Bartomeu Marí, with Leen De Backer, Teresa Grandas and Bojana Piškur

Prologue: L'Internationale by Zdenka Badovinac, Bart De Baere, Charles Esche, Bartomeu Marí and Georg Schöllhammer

Writing History Without a Prior Canon by Bartomeu Marí

Histories and Their Different Narrators by Zdenka Badovinac

Approaching Art through Ensembles by Bart de Baere

An Exercise in Affects by Bojana Piškur

What if the Universe Started Here and Elsewhere by Steven ten Thije

Age of Change by Christian Höller

Connect Whom? Connect What? Why Connect? The World System after 1945 by Immanuel Wallerstein

Recycling the R-waste (R is for Revolution) by Boris Buden

Art as Mousetrap: The Case of Laibach by Eda Čufer

Should Ilya Kabakov Be Awakened? by Viktor Misiano

Forgotten in the Folds of History by Wim Van Mulders

Is Spain Really Different? by Teresa Grandas

KwieKulik / Form is a Fact of Society by Georg Schöllhamer

Július Koller / Dialectics of Self-Identification by Daniel Grún

Gorgona / Beyond Aesthetic Reality by Branka Stipancic

OHO / A n Experimental Microcosm on the Edge of East and West by Ksenya Gurshtein

Jef Geys and Marinus Boezem / Taking Care of the Frame by Steven ten Thije

Paul De Vree and Toon Tersas / Hysteria Makes History by Lars Bang Larsen

Grup de Treball and Vídeo-Nou / Two Collective Projects in 1970s Spain by Teresa Grandas

Retroavantgarde by Inke Arns

"A HugeAmusement-Park Exhibition" / Vision in Motion (1959) by Jan Ceuleers

Overcoming Alienation / New Tendencies (1961&ampndash;1973) by Armin Medosch

The Furor of the Festival / Los Encuentros de Pamplona (1972) by José Días Cuyás

The Avant-Garde, Sots-Art and the Bulldozer Exhibition of 1974 by Vitaly Komar

Works and Words (1979) in the Shadow of I AM (1978) by Marga van Mechelen

A European Institutional Effort / Art in Europe after '68 (1980) and Chambres d'Amis (1986) by Jan Hoet

Southern&ampndash;Eastern Contact Zones by Cristina Freire

From the International to the Cosmopolitan by Piotr Piotrowski

"Global" Art by Nancy Adajania

Spirits of Internationalism, Van Abbemuseum, Eindhoven / Museum van Hedendaagse Kunst Antwerpen, Antwerpen by Charles Esche, Steven ten Thije, Bart De Baere, Jan De Vree and Anders Kreuger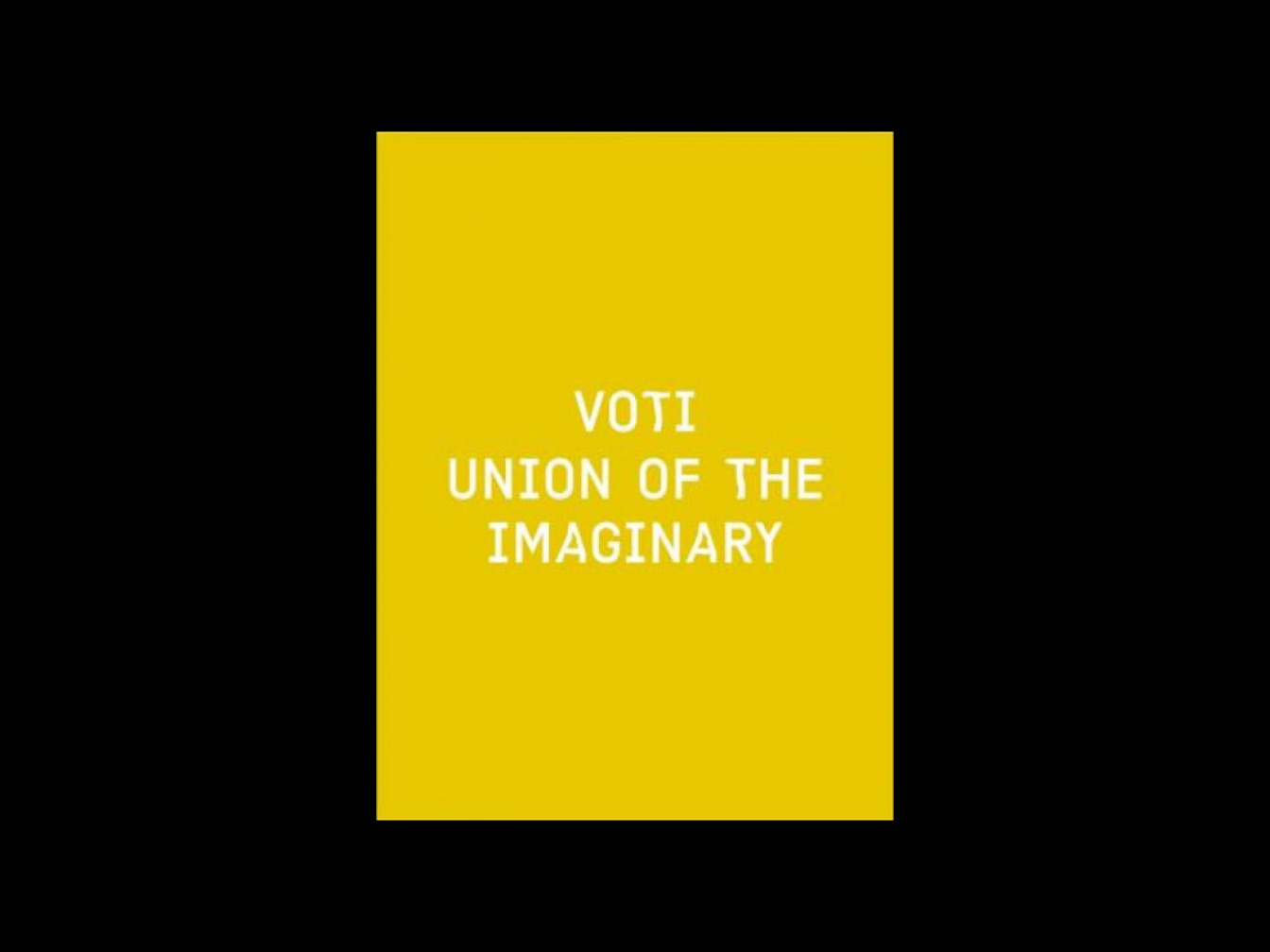 VOTI. Union of the Imaginary
March 31, 1998: New York. Carlos Basualdo and Hans-Ulrich Obrist found the digital forum Union of the Imaginary (VOTI) in a meeting with Jordan Crandall. Later in the year Susan Hapgood is invited to help run the VOTI platform. Initially established as a permanent forum for the discussion of issues pertaining to curatorial practice in the context of contemporary society, over fifty arts professionals were invited to contribute to the forum by participating in themed conversations.This e-publication gathers together hundreds of e-mails mainly sourced from Robert Fleck Archives, Lannion; and Wolfgang Staehle, Walter Palmetshofer and Max Kossatz of The Thing. There is a growing archive of materials on VOTI available at SALT.TO DOWNLOAD THE BOOK, CLICK HERE.
Chapters
Table of contents

Introduction by

VOTI Timeline by

Members of VOTI, 1998 - 2000 by

Vita VOTI by

In Conversation by

VOTI Forum by

VOTI FORUM Chapter I The Museum of the XXI Century by

VOTI FORUM Chapter II The Economy of the Art World by

VOTI FORUM Chapter III The Whitney Letter and FRACs by

VOTI FORUM Chapter IV The Trial of Pol Pot by

VOTI FORUM Chapter V Frieze and Artforum by

VOTI FORUM Chapter VI Cultural Practice and War by

VOTI FORUM Chapter VII Sensation by

VOTI FORUM Chapter VIII ARCO 2000 by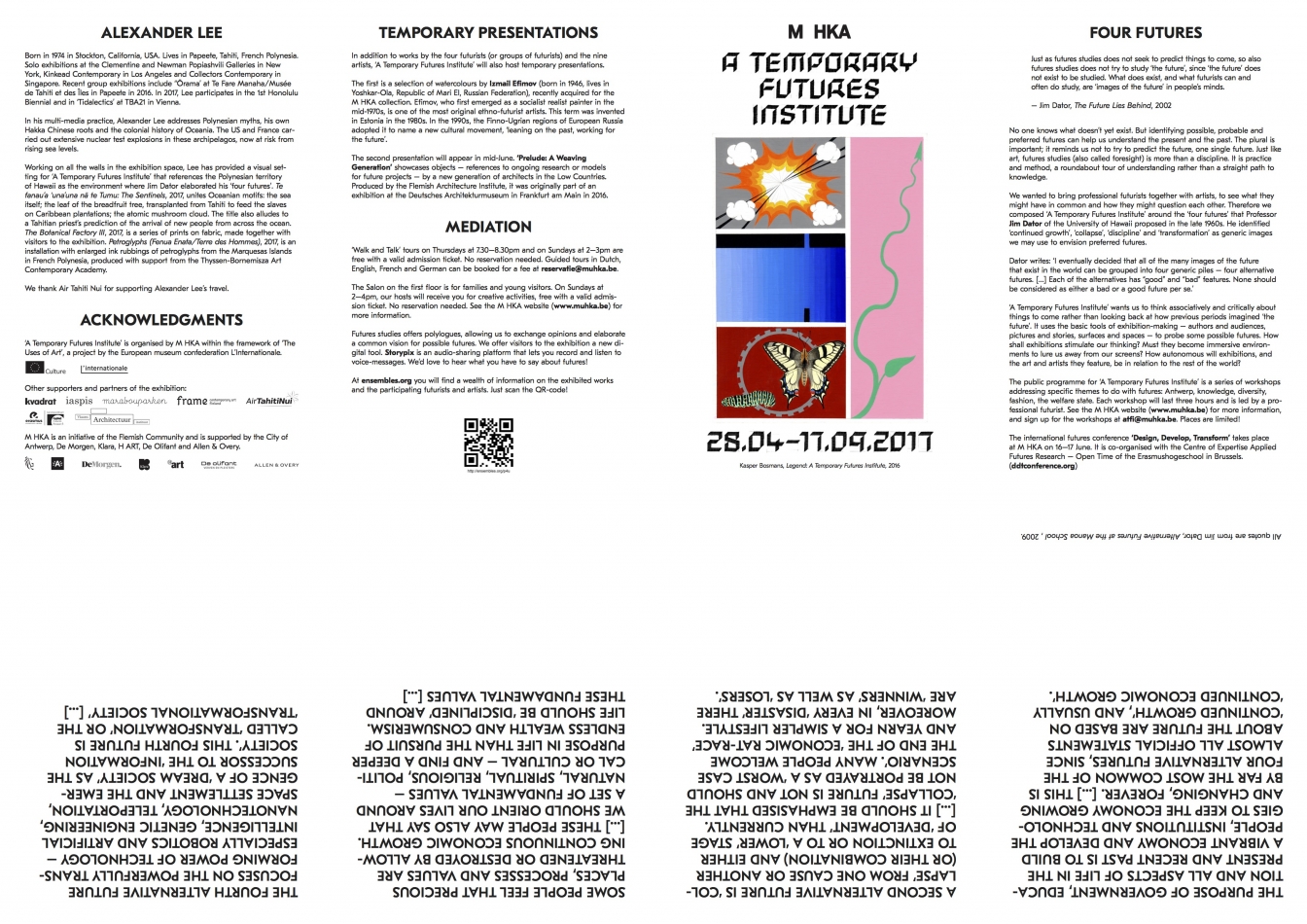 A Temporary Futures Institute
A Temporary Futures Institute wants us to think associatively and critically about things to come rather than looking back at how previous periods imagined 'the future'. It uses the basic tools of exhibition-making – authors and audiences, pictures and stories, surfaces and spaces – to probe some possible futures. It brings professional futurists together with artists, to see what they might have in common and how they might question each other.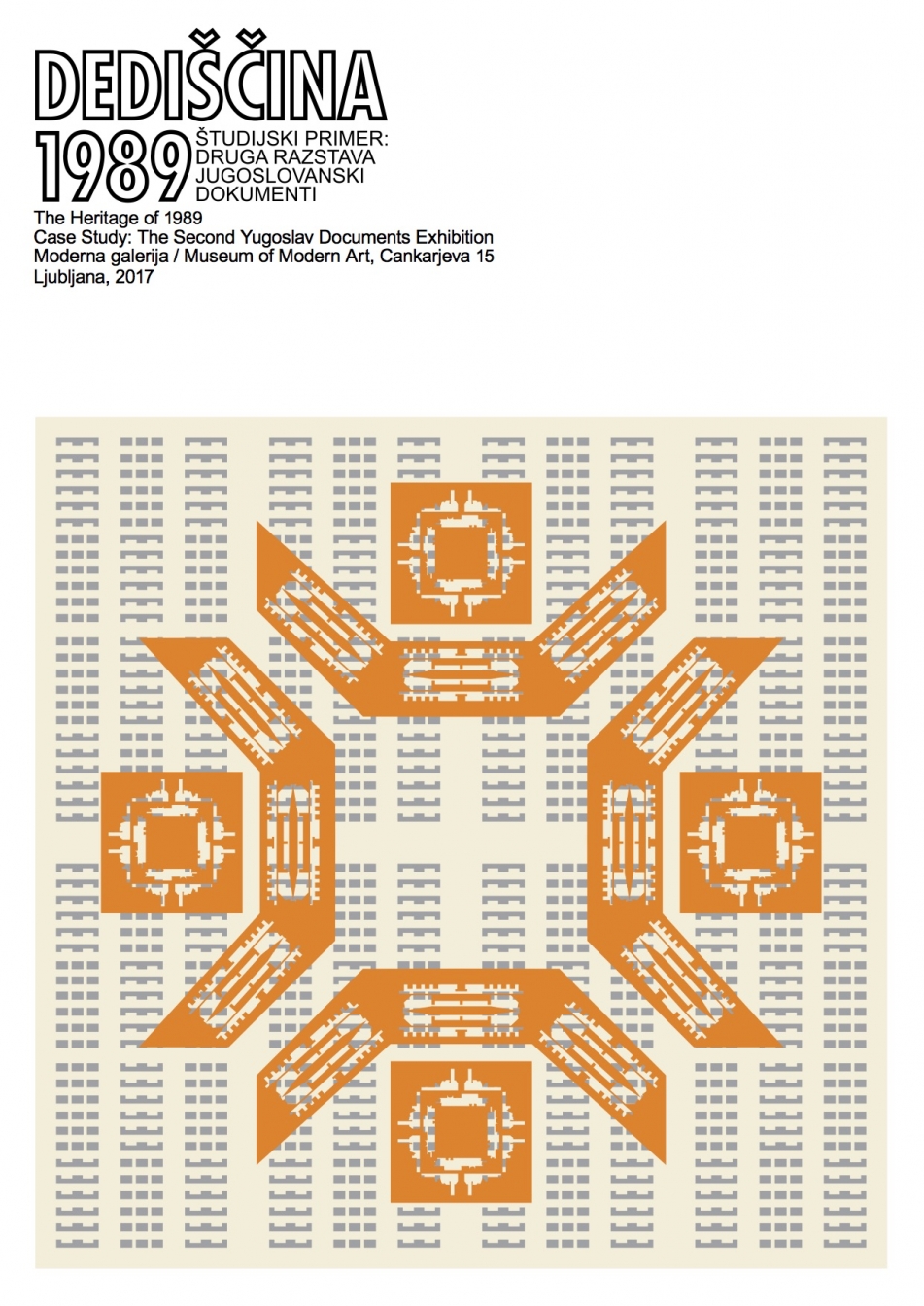 The Heritage of 1989. Case Study: The Second Yugoslav Documents Exhibition
The Heritage of 1989. Case Study: The Second Yugoslav Documents presents a re-enactment of the last big art exhibition in Yugoslavia. Titled Yugoslav Documents '89, it was curated by the artists Jusuf Hadžifejzović and Rade Tadić and realized under the auspices of the ZOI '84 Olimpijski centar Skenderija in the 8,000-square-meter Skenderija Center in Sarajevo in 1989. This was surely one of Yugoslavia's largest exhibitions, if not, indeed, the largest. This re-enactment is interested in Yugoslav Documents primarily because this was the largest exhibition that bore the label "Yugoslav", a label that, among other things, was meant to strengthen the ideology of brotherhood and unity in the socialist federal republic.
Chapters
Table of contents

An Exhibition about an Exhibition. The Heritage of 1989. Case Study: The Second Yugoslav Documents by Zdenka Badovinac

Palimpsest of ꞌ89. Institutions of the Commons by Azra Akšamija

Yugoslav Documents exhibition(s) by Bojana Piškur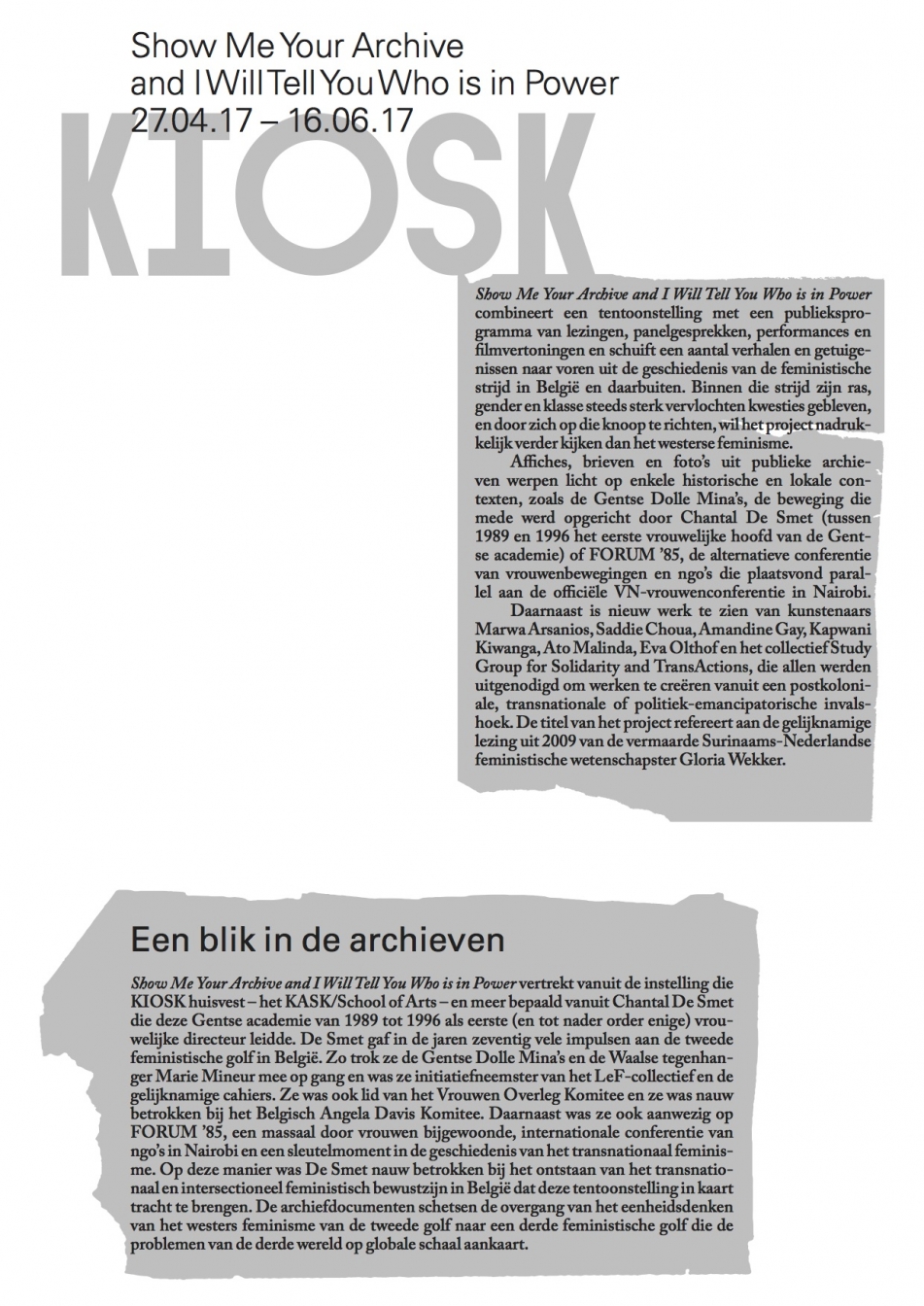 Show Me Your Archive and I Will Tell You Who is in Power
Show Me Your Archive and I Will Tell You Who is in Power combines an exhibition with a public program of lectures, panel discussions, performances and screenings to present stories and testimonies from the history of feminist struggle in Belgium and beyond. Within that struggle,the categories of race, gender and class continue to be thoroughly intertwined, and by focusing on these intersections the project wishes to extend its scope beyond Western feminism.
Chapters
Table of contents

Dolle Mina in Second-Wave Feminism by

Angela Davis Committee, 1971 by

International tribunal on crimes against women, 4-8 March 1976 by

Women Against the Crisis, March 7, 1981 by

Cahiers du Grif n°29, 1984 by

Forum 85, Nairobi by

19th Women's Day, November 11, 1990 by

Black Feminism in the Netherlands by

Artists in the exhibition by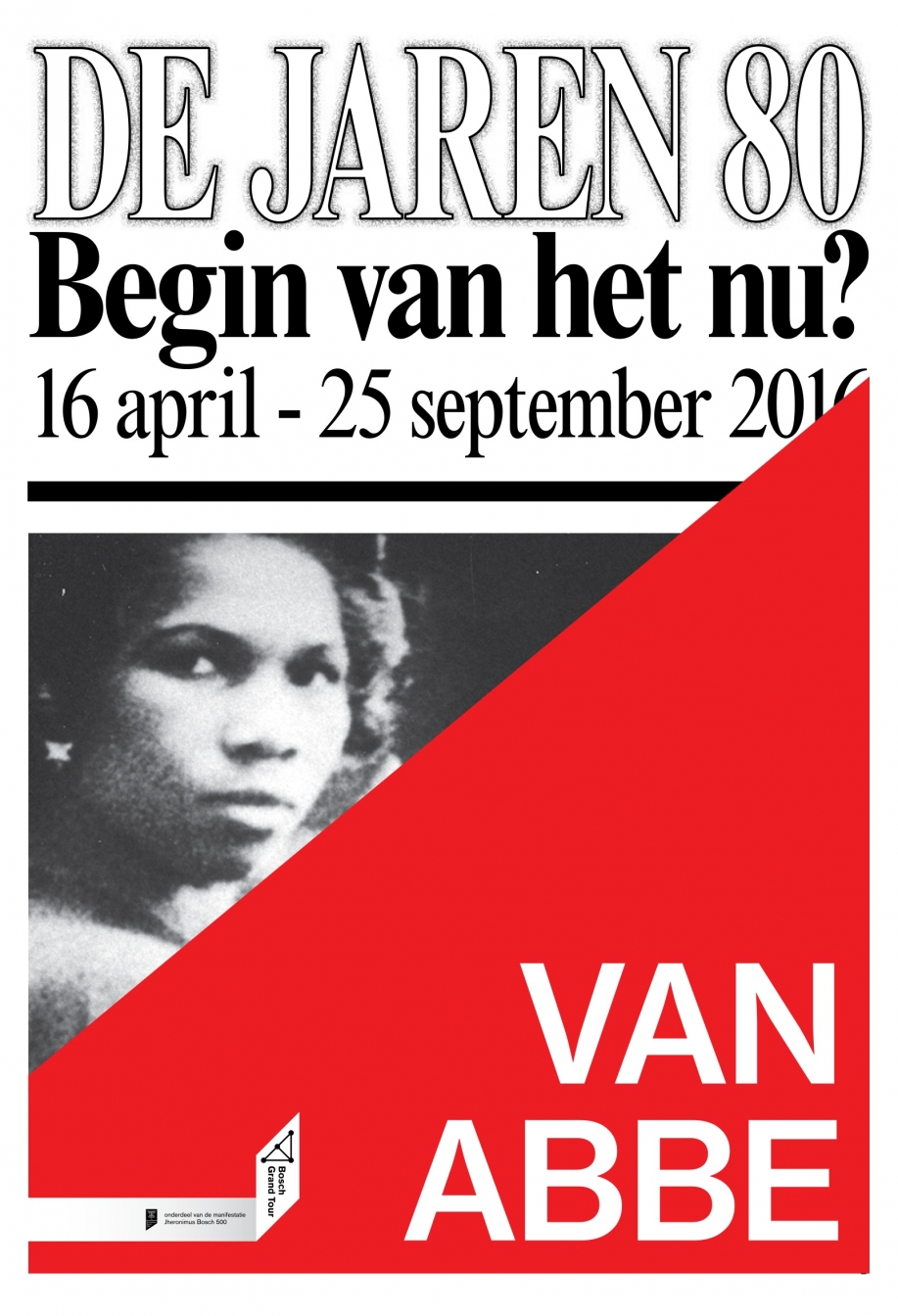 The 1980s. Today's Beginnings? An alternative view on the 80s
The 1980s. Today's Beginnings? explores the long 1980s from six European perspectives, examining the relevance of this trans- formative decade for today. Placing different contexts alongside one another, the exhibition aims to offer alternative views on the recent past by allowing multiple social and cultural voices to speak to one another. The project comprises a diverse mix of artworks, music,TV, graphic and archival material, exploring a wide set of socio-political themes through the lens of culture.
Chapters
Table of contents

The 80s by Nick Aikens, Charles Esche, Diana Franssen

Talking Back by Nick Aikens, Charles Esche, Diana Franssen, Laura Herman

Thinking Back by Nick Aikens

NSK From Kapital to Capital by Zdenka Badovinac, Ana Mizerit, Eda Čufer

Video Nou by Teresa Grandas

How Did We Get Here? by Merve Elveren

Archivo Queer by Fefa Vila Núñez

Mediation by Gemma Medina, Daniel Neugebauer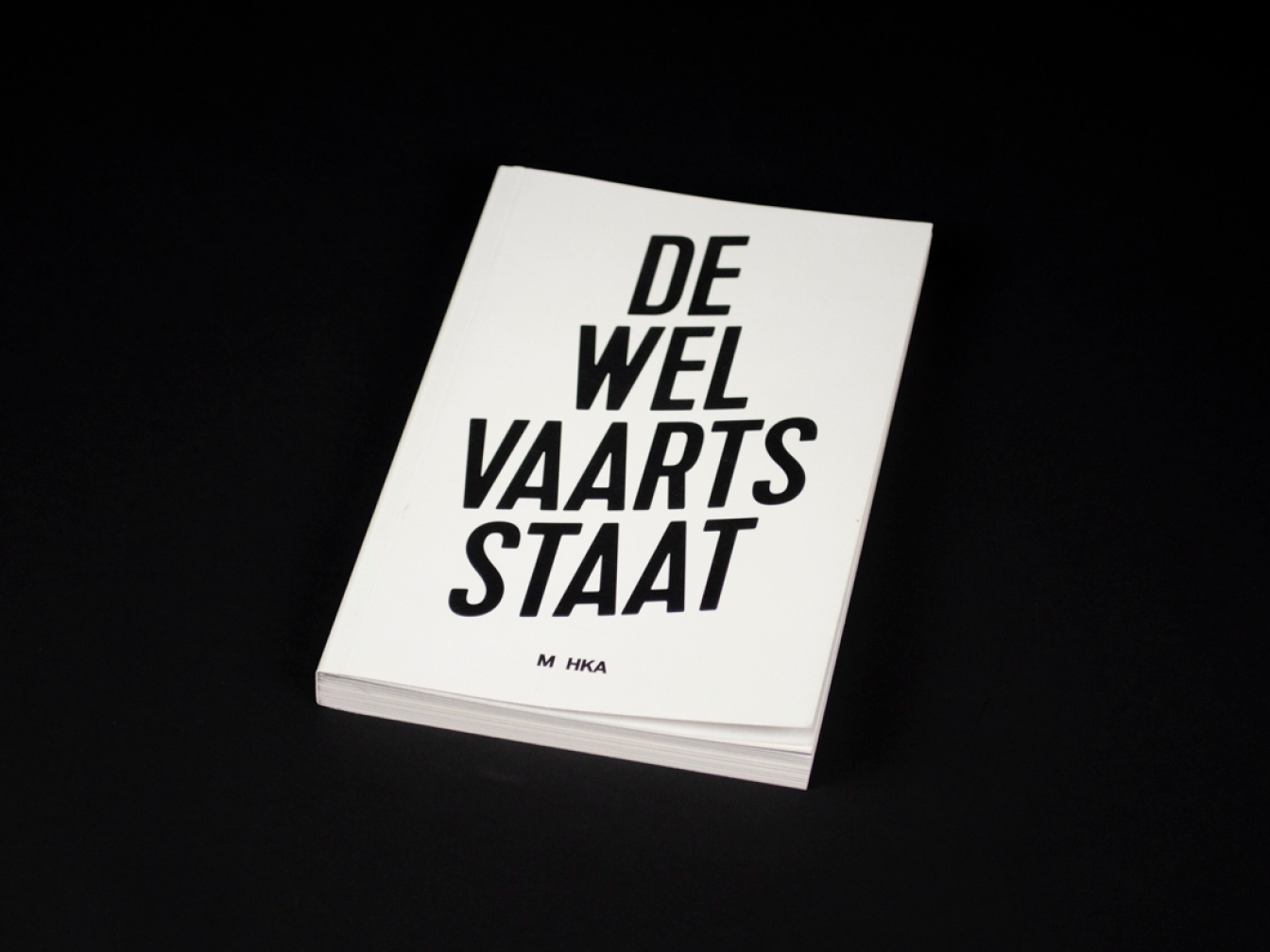 The welfare state has, generally speaking, become synonymous with the synthesis of a market economy and active government that characterises both 'Western' and 'emergent' societies today. Yet there is little agreement among the many who operate and observe public social policy – politicians, civil servants, trade union leaders, social scientists, journalists, the public at large – about how the welfare state could or should be defined in more precise terms.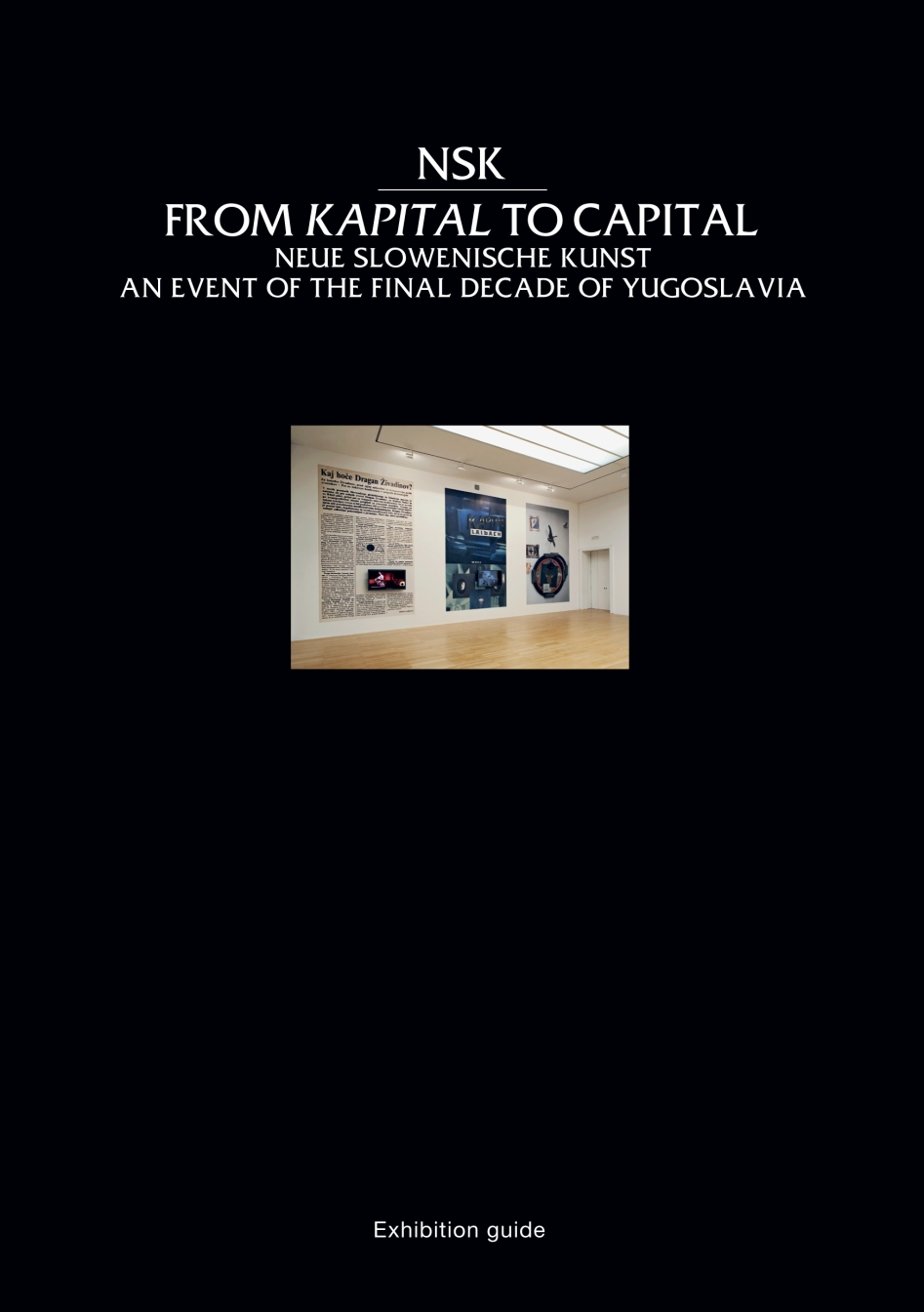 From Kapital to Capital. Neue Slowenische Kunst -an Event of the Final Decade of Yugoslavia
The exhibition NSK from Kapital to Capital was the first major museum project of the Neue Slowenische Kunst (NSK) collective, and followed the events of its individual constitutive groups, from 1980 and the Laibach poster scandal in Trbovlje (Slovenia) through 1992, when the art collective transformed into the NSK State in Time. The title, NSK from Kapital to Capital, places the exhibition in the socio-political context of the turbulent 1980s, when the old world order was crumbling and the all-encompassing system of global capitalism was starting to come into its own.
Chapters
Table of contents

Introduction by Zdenka Badovinac

Neue Slowenische Kunst by

IRWIN by

Laibach by

Scipion Nasice Sisters Theatre, Cosmokinetic Theatre Rdeči pilot, and Cosmokinetic Cabinet Noordung by

Builders, Department of Pure and Applied Philosophy, Film, New Collectivism, and Retrovision by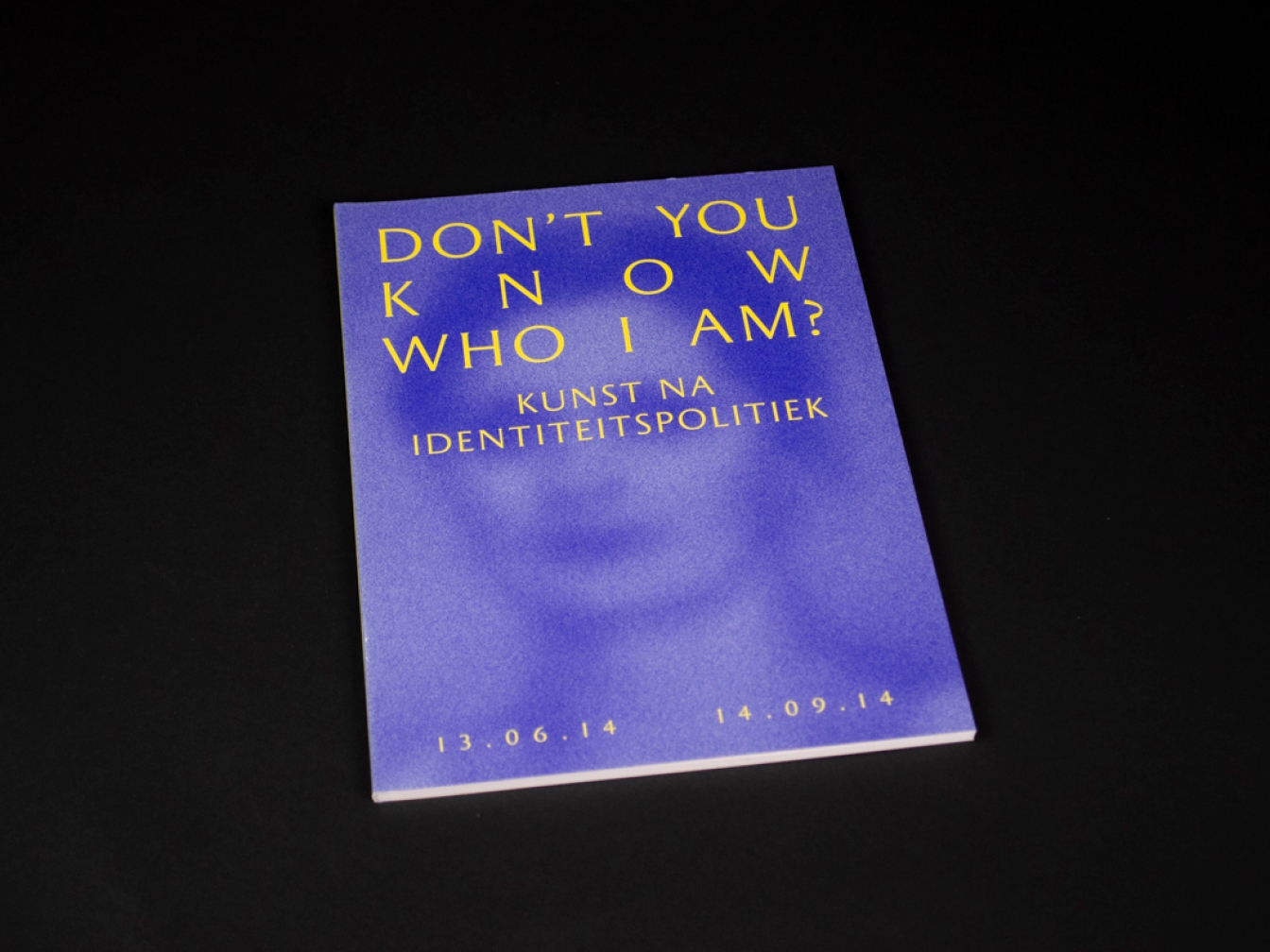 Don't You Know Who I Am? Art After Identity Politics
Is 'identity politics' still relevant or necessary in art? We wanted to see how and why artists today addres issues of identification and subjectivity in their work. We've focused specifically on emergent practices, because we think they might help us, and our audience, to understand the here-and-now of art and to speculate on its future.
Chapters
Table of contents

By Way of Introduction by Anders Kreuger, Nav Haq

Out of the Picture: Identity Politics Finally Transcending Visibility (Or: The Invisible and the Visible, Part 2) by Nav Haq

The After of the Title by Anders Kreuger

Becoming Sobject: Considerations of Vehicularity and 'Wild Writing' by Travis Jeppesen

A Double and a Split by Nida Ghouse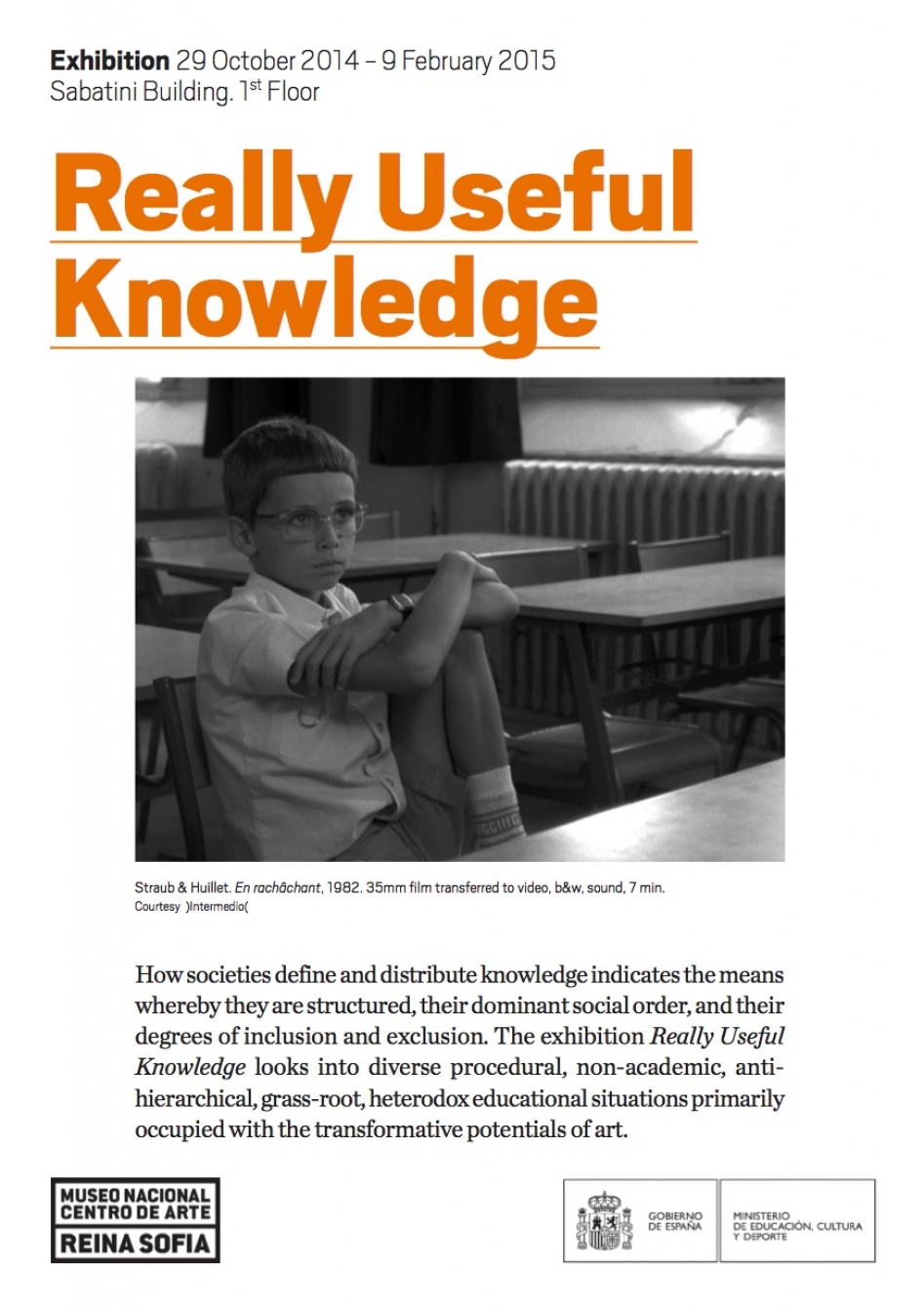 How societies define and distribute knowledge indicates the means whereby they are structured, their dominant social order, and their degrees of inclusion and exclusion. The exhibition Really Useful Knowledge looks into diverse procedural, non-academic, anti- hierarchical, grass-root, heterodox educational situations primarily occupied with the transformative potentials of art.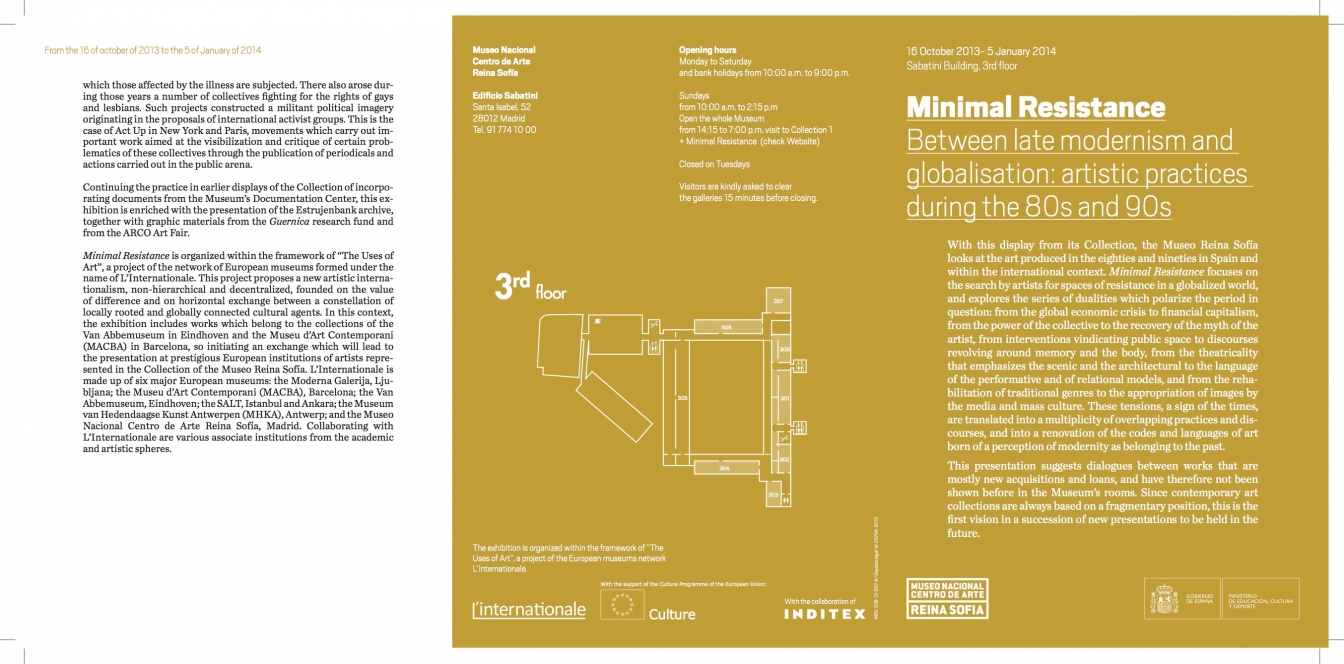 Minimal Resistance. Between Late Modernism and Globalisation: Artistic Practices During the 80s and 90s
With this display from its collection, the Museo Reina Sofía looks at the art produced in the eighties and nineties in Spain and within the international context. Minimal Resistance focuses on the search by artists for spaces of resistance in a globalized world, and explores the series of dualities which polarize the period in question.